Touch Himawari is one of the most unique dating simulators out there, not only because of its gameplay but also because of its art style. Here's why.
| Author: | |
| --- | --- |
| Version: | |
| Category: | Especially |
| Size: | |
| AppId: | |
| Updated: | 23/12/2022 |
Touch Himawari 2023
If you're bored of playing the same old visual novel and anime dating simulators that seem to plague the mobile video game market, then worry no more as we have one of the most unique games of that genre called Touch Himawari.
Unlike other dating simulators where you play as a generic main character, in Touch Himawari you play as, well, you. The entire game is in the first person point of view so you could truly live the story.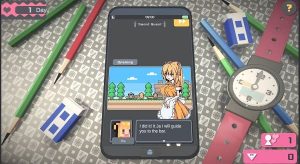 Why Play Touch Himawari
Although Touch Himawari has the dating simulator tag put on it, it couldn't be any different than the other games of the same genre even if it tried. This is because the game has a retro styled pixelated art style that's very hard to come across nowadays.
The premise of the game is simple. You play as, well, yourself as you use your smartphone. Confused? Let us explain.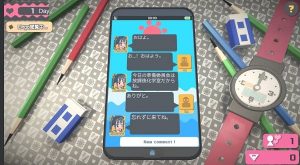 Touch Himawari is played almost entirely on the smartphone, as you use the various apps it has to progress through the story. The messaging app in particular is one you'll be using a lot because that's how you build new relationships and progress old ones.
Speaking of relationships, Touch Himawari 2023 focuses on meeting gorgeous girls and building a relationship with them by messaging them. Reply with the right thing at the right time and you just might get closer to your favorite character. Of course, the girl the game focuses on the most is Himawari.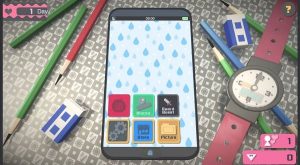 Exciting Minigames
Not only will you be able to chat with Himawari when you press the Touch Himawari Download button, but you'll also get access to many different fun games to play, which include puzzle games and simple ball shooting games as well as well.
Do well in the games, and you might be rewarded with pictures or art pieces of Himawari. Collect them all, and win Himawari's heart. Of course, it really helps that the games themselves are really easy yet fun.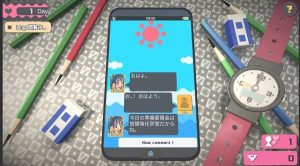 Meet Himawari Now
With all that being said, all that's left to do is to press the Touch Himawari download Android version button now to see if you have what it takes to win over Himawari.