Download Scary Teacher 3D to play in the open-world styled adventure with a horror theme. The gameplay is suitable for kids, irrespective of their age.
| Author: | Z & K Games |
| --- | --- |
| Version: | 5.5.1 |
| Category: | Games |
| Size: | 40M |
| AppId: | com.zakg.scaryteacher.hellgame |
| Updated: | 28/08/2020 |
Crucial Information About the Game
Scary Teacher 3D is an amazing simulation game you can get for your kids, no matter their age. This game offers an unmatched kid-friendly, and can also be played by adults. Scary Teacher 3D was developed by Z and K Games and then published.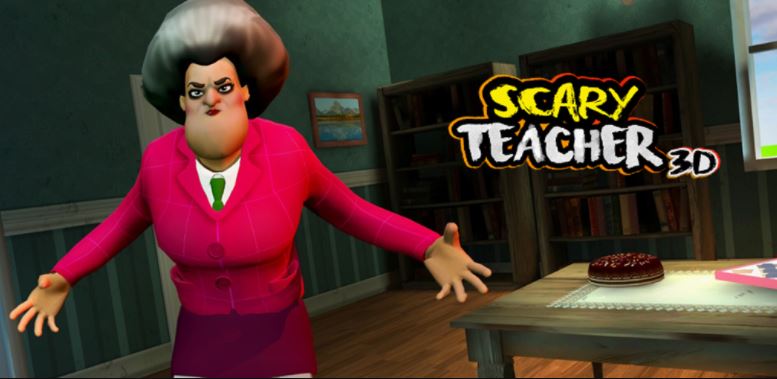 This awesome game was first released in 2019, and there are currently different versions of the game. Also, the game is accessible on different mobile devices, including iPad, iPhone, Android, and iPod Touch.
One of the amazing things about the game is that its minimum requirements for software are friendly. This enhances the ability of players to play on different devices. It is worth mentioning that for Android devices, the minimum requirement is Android 4.2. iOS 9.0 is the minimum requirement for the software on Apple devices.
As earlier mentioned, there are different updates of the game, with the most recent being the version 5.5.1. This update was released in August 2020, and it remains compatible with Android 4.2 and iOS 9.0.
There are so many amazing things about this game. It has currently recorded over 50 million installations on Play Store alone. Also, the game has a 12+ rating for its content, implying that it is perfect for children and adults.
Awesome Features, and Amazing Story
With over 50 million installations, what's certain is that there are so many amazing features of the game. This game shares a lot of similarities with the Hello Neighbor game. The gameplay of both games has a lot in common, but the storyline remains completely distinct.
In Scary Teacher 3D, the story has a school setting with a genius girl as the main character. The antagonist of the game is the scary teacher, who is the worst high school teacher ever. Every kid hates this teacher, and this is because the teacher is always mean to them.
Advertisement
The teacher is tagged scary teacher because she gives physical punishment, threatens, and tortures kids unnecessary. There are so many other unappealing things that this teacher does to kids in the school. The story of the game begins when the scary teacher relocates to your neighborhood. Your duty in the game is to make life unbearable for this teacher.
You'll teach her lessons she'll never forget, and get her scared, even in her comfort zone. Figuring the best way to revenge is an important thing to do in the game. You can go about this in different ways and through performing different activities. For example, the pets under her watched can be released to scare the creepy teacher.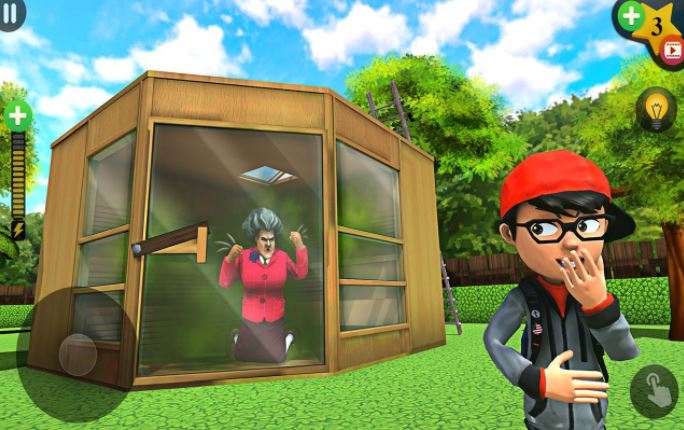 Staying stealth throughout the gameplay of this game is of utmost importance. Remember that you can't afford to get caught by this teacher. Therefore, you must maintain a very high level of discretion while completing tasks and missions. Time is of the essence, and everything you do must be within the timeframe allotted.
It is important to note that the name of this creepy and scary teacher is Miss T. There are 15 different rooms in her house, and each of these rooms has mysteries for players to solve. The goal is to recover threatened pets, Chocolates, Chocolate cake, and photos of victim kids.
Just as it is with Hello Neighbor, this game also has a Basement with so many surprising secrets. This game also has controls that are easy to understand, even for beginners. The teacher's house is an interactive house, with an open-world style.
Growing concern about the game is if it is actually friendly for kids of all ages. This is because the game features a horror theme. It is worth mentioning that the horror themes are kid-friendly, and this is because of the cartoon-like design it uses. Therefore, you can rest assured that the game wouldn't have any psychological effect on your kids.
Advertisement
Things to Ensure Before Leaving your Kids with the Game
Considering that the gameplay involves carrying out revenge on a scary teacher, it is important to note some things. This is very vital, particularly if you are getting the game for your kids. Children are quick to picking behaviors, and as such, it is important to ensure that they are controlled.
The first thing to do is to ensure that your kids understand that it is just a game. Children must not be disrespectful to their teachers no matter the situation or circumstances. Therefore, the game should be for the fun of it alone, as well as the adventure and horror theme.
Also, you should ensure that your kids learn how to treat people with respect. Teach them how to speak to teachers, elders, and authority figures. Ensure that your kids know the difference between a joke and a prank.
With all these put in place, you can rest assured that there'd be no issue when they play this game. Scary Teacher 3D offers so many amazing features. Adults can also play the game to enjoy these amazing features. It is not for kids alone.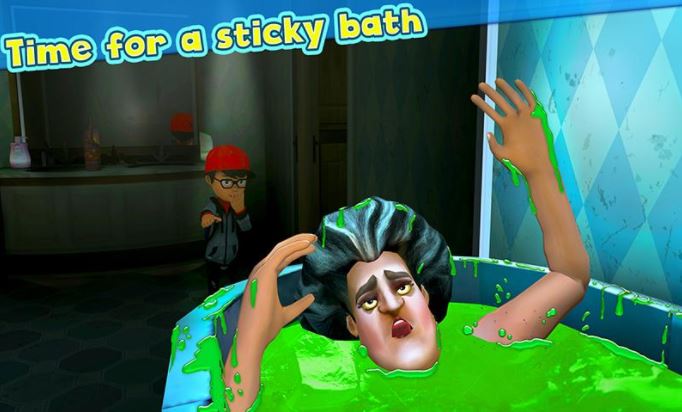 Where to Get the Game
Scary Teacher 3D has a lot of amazing features. This is the game for you if you are looking for easy controls and smooth gameplay. The game is easily accessible, and you can play it on different types of mobile devices.
You can play this game now by visiting the following sites:
• Android: https://play.google.com/store/apps/details?id=com.zakg.scaryteacher.hellgame
• Apple Gadgets: https://apps.apple.com/us/app/scary-teacher-3d/id1250783151
Conclusion
Download Scary Teacher 3D now and start playing the interesting adventure simulation game on your device. Enjoy the open world, the horror theme, and the interactive house of the scary teacher. Solve different puzzles and complete tasks without getting caught.