Download Fortnite and enjoy the genres, which include sandbox, battle royale, and survival. Enjoy exciting gameplay with top-notch graphics.
| Author: | Epic Games, Inc |
| --- | --- |
| Version: | 13.20.0-13778048-Android |
| Category: | Games |
| Size: | 381M |
| AppId: | com.epicgames.fortnite |
| Updated: | 20/07/2020 |
Crucial Details About the Game
Mentioning amazing online video games cannot be complete without include Fortnite. Fortnite was developed by Epic Games in 2017, and also released the same year. This game is available in three different versions sharing similar game engines and gameplay.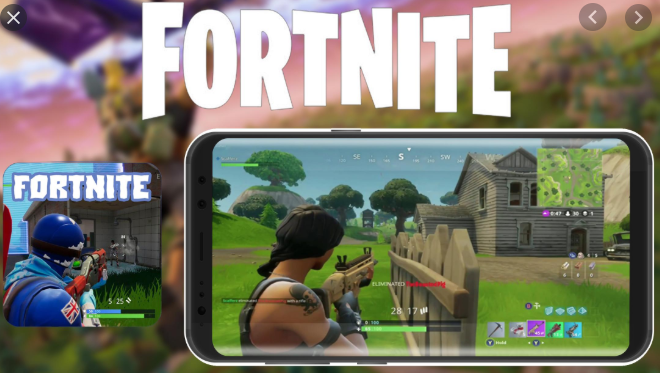 The three mode versions include:
Fortnite Creative: Players are allowed to battle arenas and create worlds
Fortnite Battle Royale: In this mode, up to 100 players fight to be the last man standing. It is a free-to-play battle royale game.
Fortnite: Save the World: This game is for up to four players. Their mission is to defend objects by building fortifications, and battle zombie-like creatures. This is a cooperative shooter-survival game.
The early access titles were released in 2017, and this includes Battle Royale and Save the World. Creative was released in 2018.
Creative and Battle Royale is only available for macOS, Windows, Xbox One, PlayStation, iOS, Nintendo Switch, and Android devices. Save the World is available on Xbox One, PlayStation 4, macOS, and Windows.
A next-generation release for Xbox Series X consoles and PlayStation 5 is expected for the game. The Fortnite Battle Royal is currently the most successful mode version of the game, with over 125 million players. However, the Creative and Save the World versions are also successful versions for Epic Games.
Fortnite High Stakes event begins bringing new Getaway mode …
Advertisement
Fundamental Controls of Fortnite
Fortnite utilizes gameplay that uses a sequence of control irrespective of how you control the game. Here's a detailed review of the gameplay mechanics of Fortnite:
Movement: Navigating the game can be done by jumping, crouching, sprinting, or walking. You can look around by moving the camera.
Combat: Fighting on the game is easy, and all you'll have to do is to aim your weapon before you fire. You can also look down the sights to aim before you fire. Reloading your weapon happens automatically. However, a manual reload is usually recommended to ensure that you are always at full strength. You should ensure that you always try to save time in the game.
Inventory: There is an inventory slot for you to store items you pick up during the gameplay. Items in the inventory can also be reordered and moved between different slots.
Building: You have a pickaxe that you can use to hit items to harvest them. Switch to the Build Mode whenever you are ready to build. You'll be able to swap materials, edit them, and place items in this mode. The game allows you to automatically or manually switch to the next mode when you run out of materials.
Always switch back to the Combat mode when you finish building. This is because the critical thing for good defensive and offensive strategies is a good building. You'll be a more effective fighter when you can switch between Combat and Build Modes faster.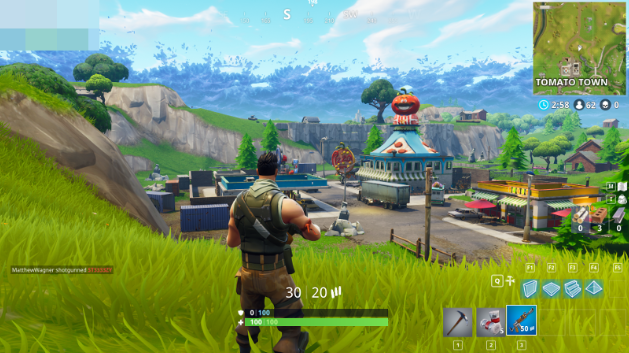 Important Tips to Enjoy the Game
Fortnite stands out for its unique construction mechanics, and cartoon-style graphics even though its premise is familiar. The goal is to be the last team, squad, or person alive in any round.
This is not easy to achieve because there're 99 other players with the same goal, and you'll play against them. You can play on the 50 vs. 50 team mode or the four-person squad to reduce the number of opponents
Use a few hours on the game for first-hand experience to improve your experience. You'll be fine without much skills and experience. However, it is important to be familiar with some basic strategies and mechanics.
Advertisement
Here are some tips to improve your chances of winning:
Verify the system requirements of Fortnite: The game is made available for different devices. However, it is important to ensure that your devices meet the requirements of the game. This will make it easy for you to play the game anywhere.
Continue watching the match: This is an important thing to do, especially for beginners. Always watch the match to the end whenever you are eliminated. One amazing thing about the game is that it will switch to the perspective of your killer when you die. It will then switch to a new killer when your killer dies, and this will continue.
Collect and Construct: One of the strongest aspects of the game is the construction. Players go to batter with an ax that they'll use to collect objects. The environment is destructible, and you'll enjoy doing this. Objects are broken down into three materials, namely the bricks, wood, and metal.
Find Different Weapons: The major combat mechanics of this game involves a hit or miss. This implies that luck determines if you would hit or miss. Despite this, you'll hardly survive a confrontation if you do not have any weapon. Therefore, your priority is to locate different weapons to equip yourself with.
Improve yourself with teammates: More fun is gotten when you play the game in the multiplayer mode. This will also increase your chances of becoming the last player alive because you'll face fewer opponents. Playing with friends or a team will also improve your skill and understanding of the game and ways to survive.
These tips will help to increase your chances of winning the game.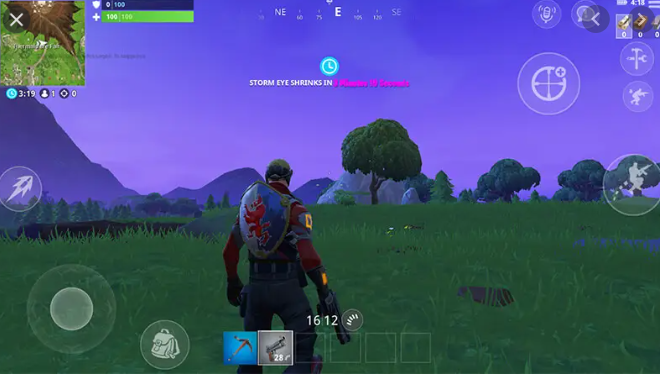 Conclusion
Fortnite is an amazing online video game with different genres. It boasts of amazing gameplay and superior graphics. The game is available in three mode versions, and it can be played on different devices.
Where to Get the Game
This game is available on different types of devices so that different people can enjoy the game. Visit the following sites if you want to download the game:
Windows: https://www.microsoft.com/en-us/p/fortnite/bt5p2x999vh2#activetab=pivot:overviewtab
Android: https://www.epicgames.com/fortnite/en-US/mobile/android/get-started
Xbox Devices: https://www.xbox.com/en-US/games/fortnite
PlayStation: https://www.playstation.com/en-za/games/fortnite-ps4/