Download Minecraft and play around with blocks to make unique homes/items. Also, you'll be required to protect yourself from monsters out to destroy you!
| Author: | Mojang |
| --- | --- |
| Version: | 1.14.60.5 |
| Category: | Games |
| Size: | Varies with device |
| AppId: | com.mojang.minecraftpe |
| Updated: | 11/06/2020 |
Brief Details about Minecraft
Minecraft is a sandbox game that was developed by Mojang. It was released in 2011 and was received well by gaming enthusiasts.
Since its reception, the game has had approximately 112 million players monthly and a sale of over 180 million copies. Its success is attributed to its unique graphics, many gaming modes, and highly entertaining sound systems.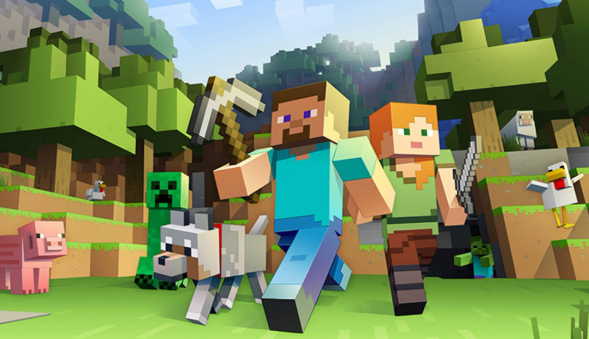 An Interesting Gameplay
Minecraft allows you the freedom to choose how you want to play. The game has 3-D objects in the form of blocks.
Your primary role will be to pick these objects and placing them in such a way that you'll build a helpful item—it could be a house, weapon, furnace, or anything else that you would need to survive.
In the gameplay, you'll have the freedom to move around the gaming world, mine these blocks, and use them constructively. While movements on the vertical lane can be limited, Minecraft will provide you with unlimited horizontal moves which increases your chances of collecting as many blocks as you can.
It has different game modes with different difficulties. Whichever model you pick, you should ensure that you collect many blocks and construct useful items to win points and unlock advanced features. Also, you should protect yourself from hungry zombies, monsters, and animals.
Different Game Modes
Minecraft has dynamic gameplay that allows you to use different gaming options thus eliminating any chances of boredom. These gaming modes include:
1. Survival Mode
In this mode, you'll be required to gather numerous natural resources that will help you in developing your blocks necessary for successful gameplay. Some of the treasures that you should strive to accumulate include stones and wood.
It has a health bar which will help you in monitoring your progress. The more you're attacked by monsters, the more your health bar will reduce. As such, you should avoid any attacks, drowning, starvation, falls into the lava, and any other event that will affect your health.
Additionally, you'll have a hunger bar which will be crucial in determining the status of your health bar. Always ensure that this bar is never depleted since this would result in lack of automatic health bar healing leading to overall failure in the game.
After gathering all the resources that you require, the next challenge will be to craft different items that'll help you establish a home. Some of the items you can make include weapons to protect yourself from monsters and other tools that'll help to easily break the blocks thus accelerating your building rate.
When making different crafts, you should always ensure that they are sturdy enough to withstand attacks from monsters and other animals. To achieve this, you should use high-tier items which are strong and durable.
Advertisement
Also, you'll be at liberty to construct furnaces which will be instrumental in cooking, processing ores, and converting materials. Even better, you can exchange these goods with villagers using trading emeralds.
The more items you make, the more powerful you'll become. You'll easily upgrade your weaponry and increase your chances of annihilating your enemy in thrilling gameplays.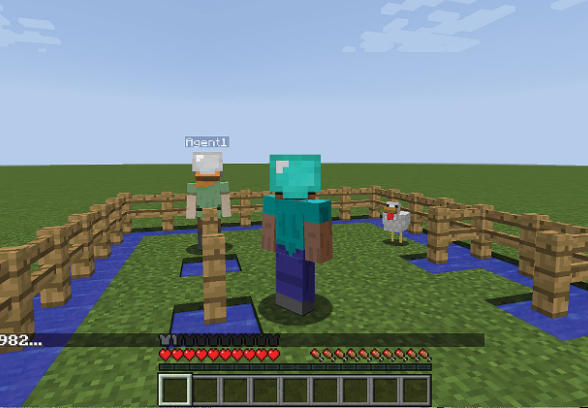 2. Hardcore Mode
This mode relates very closely to the Survival Mode but has more challenging sessions. Unlike the survival mode, this has a permadeath feature which deletes your world entirely when you die.
When you die in a multiplayer setup, you'll be reduced into a spectator!
3. Creative Mode
In this mode, you'll have access to every material that you require to build your home. All you need to do is visit the inventory menu to place or remove an item you need.
The challenge in this game is to become creative enough and outshine your competitors. Build some of the most formidable structures ever!
When engaging in this mode, you'll have the following benefits:
· You'll not be affected by hunger
· Ability to fly around the game world
· Damage proof
Just focus all your energy on building and establishing a posh home!
4. Adventure Mode
This gaming mode is ideal for players that adore adventurous games. While the gameplay is similar to the survival mode, this gives you custom maps and different challenges.
Additionally, this game has a command block which allows the map-maker to increase interactions with other players. This is surely an adventurous and unforgettable game.
5. Spectator Mode
This mode allows you to fly through different blocks and watch the game play without necessarily interacting with the gamers. However, you should download Minecraft Java or Minecraft PC edition to play this mode.
An outstanding Multiplayer Feature
Minecraft has a unique multiplayer feature that allows you to play against other players from all over the world.
This feature is available through:
· Direct game-to-game multiplayer option
· LAN Play
· Local Split Screen
· Player-Hosted and Business- Hosted Servers
Advertisement
When you join the game, you'll easily communicate with other players in a single world. Even better, the game allows you to set IP restrictions to exclude players from a given region thus guaranteeing your security.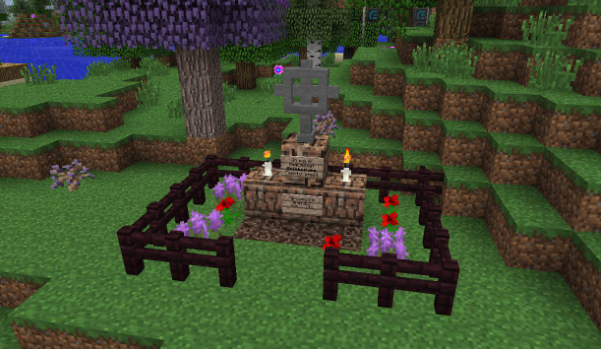 Superb Graphics
This game utilizes top-notch 3-D graphics that make it easy for players to collect blocks and construct realistic items such as houses and weapons.
Additionally, it has an engaging sound system that'll keep you glued to your device's screen for long without getting bored!
Minecraft Latest Version Download
If you love challenging yet highly engaging games, then you should download Minecraft:
Android $6.99
iPhone $6.99
PC $25
The game will provide exhilarating gameplay characterized by realistic challenges as you strive to collect blocks and build items of different tiers.
Price: The cost of the game varies depending on where you buy it. If you buy from minecraft.net, you'll pay approximately $27. The price ranges from $20 to $35.
Conclusion
Minecraft is a flexible game that'll keep you busy during your free time. Additionally, it has entertaining gameplay that can help your kill boredom when travelling or waiting for your turn in a service provision booth!