Download Survive APK latest version and showcase your resource management expertise in a thrilling point-and-click adventure. It is highly enthralling and fulfilling.
| Author: | ingeniusstudios Itch.io |
| --- | --- |
| Version: | 1.0.1 |
| Category: | Games |
| Size: | 46.1 MB |
| AppId: | |
| Updated: | 04/04/2023 |
What You Need to Know About Survive APK 2023
Survive APK is the latest version of a resource management game that puts you in the center of an intense and thrilling point-and-click journey. It has 12 missions/operations to complete within 45 days. You must unleash your resource management skills to keep the following in check:
Health.

You'll need to pay attention to your character's health and ensure you rest or use a first-aid kit to replenish it when necessary. If you are hurt, infected, or left naked, your health will decrease, and you must heal yourself (by clicking the icon above your character).

Hunger and Thirst.

You must find food and water to keep these levels replenished. They both add 75 points when filled.

Sanity.

This stat can be improved by engaging in meaningful activities.

Randiness.

Like sanity, this stat can be increased through various activities.

Clothes.

Fabric (+1) is needed to keep your character warm and safe from the elements. If you have any on hand, you can use them to keep your character safe. If not, your character's health will reduce by 2 after every turn.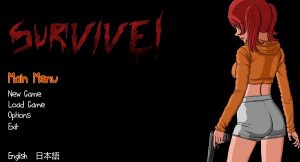 When a character's stats approach zero, they are at serious risk of passing away. Without medical aid, the duration for which your beloved characters can survive is limited: 2 days if injured, 3 days when dehydrated, and 7 days when hungry. Skimping on these necessities jeopardizes their very lives.
Additionally, this game offers three in-game characters to help you on your journey, including Isabel, Alexandria, and Leona. Only Isabel will be available initially, with the rest available during your explorations. You need a first-aid kit to recruit Leona & a cure for Alex.
Overall, Survive APK for Android is a challenging game offering a unique combination of resource management, exploration, and adventure. Download it for unrivaled fun. 

Interesting Background History
Two years ago, a devastating viral outbreak nearly wiped out humanity. As people struggled to rebuild their lives and find normalcy after the devastation, a new threat emerged: The Hunters. This mysterious and powerful group was determined to take control of the remaining resources and oppress those who remained.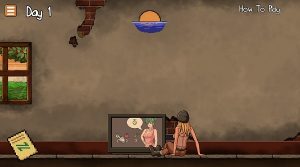 The protagonist is determined to stop the Hunters, and they have 45 days to do so. Through completing missions and interacting with others, they will fight back against their oppressors and help humanity reclaim its freedom. Players must brace themselves for a strenuous test of their strategic capabilities, resource management expertise, combat prowess, and problem-solving skills to emerge victorious.
They must act fast and outwit the Hunters to make it through. No matter how trying the challenge may seem, anything is achievable with bravery and perseverance. 

Other Features of Survive APK Download
Assign Tasks. You can assign tasks to your characters. These include explorations, missions, and simply gathering resources. However, resting is critical and should never be overlooked!
Intuitive Catalog Menu.

You can save and manage your items easily with the intuitive catalog menu. You can even create unique weapons or tools.

In-Game Purchases.

Plenty of in-game items & features are available for purchase.

Lots of Cheat Codes.

Unlock your full potential and skyrocket your resources with cheat codes! With just a few clicks, you upgrade your abilities and unlock access to valuable assets.
Survive APK will challenge your wit, resourcefulness, and problem-solving skills. It is an intriguing game that will require strategic maneuvering, but with enough courage & dedication – anything is possible. Download it and prove your worth.