Download City Girls latest version and participate in intense fights as you struggle to meet your BF Riki. It features cartoonish graphics and fast-paced action.
| Author: | Hotpink |
| --- | --- |
| Version: | 1.0.1 |
| Category: | Games |
| Size: | |
| AppId: | |
| Updated: | 18/04/2023 |
What to Know About City Girls 2023
City Girls new version is a fast-paced game that challenges you to become the ultimate fighter. You will play Kyoko, an enthusiastic character determined to see her BF Riki.
However, many obstacles & enemies (boys) are in her way. To defeat them, you must use your deftness, reflexes, and brawn to beat your relentless opponents. Utilizing Kyoko's special attack system and the various martial arts will help you lay waste to enemies like never before!
But that's not all – City Girls also brings an intuitive combo system, allowing you to string together special moves and techniques. As you unlock various gameplay features, you will access an increasing number of choices. These choices will include various types of attacks to choose from.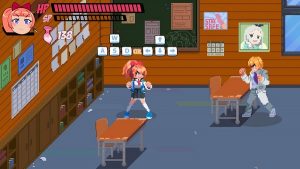 You'll also find yourself exploring different environments and locations. Each place is filled with its unique dangers and challenges – so you must stay sharp if you want to be successful in your quest.
And lastly, prepare for an unforgettable story that seamlessly connects the various fights and locations. With cliffhangers at every turn,  City Girls ensures that every fight counts!
Why Consider Girls Download?
This game is based on River City Girls (by WayForward Technologies) but with its unique flair. It introduces multiple gameplay elements that improved the classic version.
The vibrant graphics and colorful characters are sure to enchant you, while the well-thought-out 3-hit combo system ensures you remain intrigued throughout your gameplay experience. It also provides you with rich backstories and thrilling dialogue.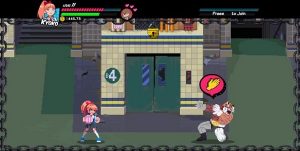 City Girls is a fun game with a lot of action. It has a good mix of story & fighting. If you're looking for something to help you de-stress or just want an adrenaline rush, this title will not disappoint.
How to Play City Girls
City Girls is a fast-paced action-adventure game where players use the Z button (or spacebar) to perform a killer 3-hit combo. To level up, players must build their SP meter by successfully landing combos and stripping off clothes.
However, be warned – getting hit will cause the power to drop. Once the SP meter is full, players can use the X button/E button to unleash a special attack that can only be described as steamy.
To increase your chances of defeating enemies, advance quickly. Whenever you defeat an enemy, they will drop treasures that you can use to buy unique garments at various vending machines located in hallways.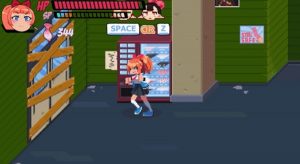 Whatever you do, ensure you get to Riki before he gets another girl. It will be a tough choice as the boys on the way are equally attractive! Choose your path wisely and prove you're the best decision-maker around.
Exceptional Features of City Girls
Beautiful graphics & animations

Immersive sound effects

Realistic characters and NPCs
Exciting storyline and dialogue

Ease of control with the 3-hit combo system

A variety of special attacks and techniques

Unique garments to customize your character

Dynamic environments full of surprises
Challenging enemies to battle with.

Conclusion
City Girls is an exciting and energetic game that will keep you enthralled for days. It's the perfect way to take a break from your everyday life & truly engage in something different. It features everything from fast-paced combat to special attacks & unique garments.