Download Lillian's Adventure APK latest version and explore the eerie Sage's Tower. It has numerous monsters, scares, and overall hair-raising gameplay.
| Author: | Kokage no Izumi |
| --- | --- |
| Version: | 1.21 |
| Category: | Games |
| Size: | |
| AppId: | |
| Updated: | 27/04/2023 |
What You Need to Know about Lillian's Adventure APK 2023
Lillian's Adventure APK for Android is an action-adventure/ exploration game where you play the titular character, Lillian. Your mission is to explore the Sage's Tower in Southern Esmerelda Province and uncover its secrets.
The protagonist will use her magical powers and physical attributes to battle monsters, solve puzzles, and make her way through the dangerous environment. As such, it requires a bit of tactical & strategic thinking and some quick reflexes.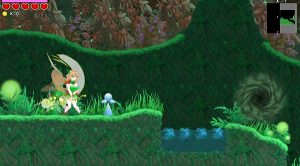 Besides, Lillian has poor interpersonal skills, and she has no allies. Consequently, you'll complete most of your missions solo.
Overall, this game is challenging yet rewarding. The story, characters, & environments have been carefully crafted with detail in mind. Players of all ages will be delighted by the thrilling gameplay and exploration elements that make up this game.
Lillian's Adventure APK Download – Background
This is the story of ranger elf Lillian, a C-class adventurer determined to explore the dreaded land of Esmerelda Province. It all starts after the adventurer's guild informs her of the existence of Sages Towers, an unexplored region in the province.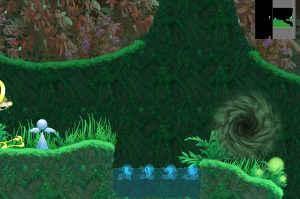 While this is a huge opportunity, the mission comes with a high risk of death. It is rumored that whoever gets to the towers obtains unrivaled wisdom, but only a few make it out alive. There are ferocious monsters, seemingly insurmountable obstacles, and dark forces behind it all.
However, Lillian (all alone) is willing to take the risk, and her journey will take her all across the province. To survive this mission, you must use your wits, magical powers, and physical strength to battle monsters & bosses. Can you help her survive? Download the game and try your luck.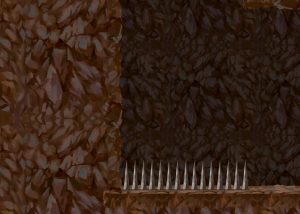 Unique Features of Lillian's Adventure
Shares the Monsters with Domination Quest.

If you've played Domination Quest before, you'll recognize some of the monsters and game settings in Lillian's Adventure. However, the storylines are different and unrelated. 

Lots of Activities to Undertake.

This game is highly open-ended and allows you complete freedom to explore. You can choose to embark on missions such as slaying monsters, finding rare items, or solving puzzles/challenges. You can also enter into relationships for fun. 

Beautiful Graphics and Animations.

Lillian's Adventure has some of the best graphics and animations on the market. You'll be awestricken by its details. 

A Story Worth Exploring.

Lillian's Adventure has a compelling story that takes you on an emotional roller coaster! You'll get to know the characters and their motivations, as well as unravel mysteries & uncover secrets.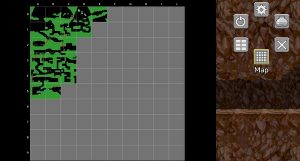 How to Download (And Tips to Play)
Here are the download/installation requirements:
Buy the game at $15.65

Android 8.0 (recommended Android 12.0)

RAM 4GB (recommended 6GB+)
The controls and settings are fairly straightforward (use the in-game tutorial if needed). Also, take a few breaks throughout your gameplay and don't forget to save your progress.
Conclusion
With beautiful graphics & animations, engaging gameplay mechanics, and a story worth exploring – Lillian's Adventure APK will keep you hooked for hours. Download the game today and challenge yourself to uncover the mysteries of Esmerelda Province.