Download Teamfight Tactics Mobile and engage in one of the most revolutionary auto battler games. You'll be required to form teams and face fierce opponents to be the last squad standing.
| Author: | Riot Games, Inc |
| --- | --- |
| Version: | 10.11.3233164 |
| Category: | Games |
| Size: | 49M |
| AppId: | com.riotgames.league.teamfighttactics |
| Updated: | 29/05/2020 |
Brief Analysis of Teamfight Tactics Mobile
Teamfight Tactics is a unique auto battler game with impressive graphics and exceptional gameplay. It was developed by Riot Games.
The game simulates the League of legends universe and its gameplay is based on Dota Auto Chess. As such, players will be required to compete against seven other opponents through splendid online techniques.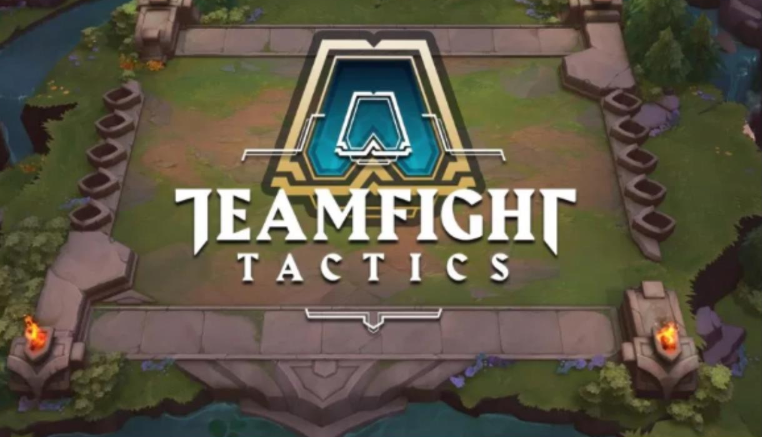 Also, the players will be at liberty to form teams that are formidable enough to counter the opponent's attacks. The last team standing will be declared the winners of that particular match.
Originally, Riot Games developed the game for use only with Microsoft Windows and MacOS. However, the developer launched the mobile version in 2020. The standalone mobile game is available on both Android and iOS operating systems.
Immediately after release, this game garnered incredible support from gaming enthusiasts from all over the world. Within the first 6 months, the game reached a cumulative 1.75 billion hours of playtime.
More incredible, the mobile version of the game was downloaded more than 3.6 million times within the first week after its launch. This popularity can be attributed to the game's superior plot and its superb user gameplay.
Advertisement
How to Play TFT Mobile – An Exhilarating Gameplay
This game has straightforward gameplay that requires persistence and agility. Your first assignment will be to form a team that can face off the enemies and defeat them! Ensure that you eliminate them ruthlessly until you remain as the last team standing.
To achieve this, you must be strategic! Ensure that you select your team members carefully to include characters with different traits and abilities. Additionally, you must optimize their synergy and equip them with sophisticated weapons.
Every stage of this game includes several creep rounds, player vs. player, and shared draft. However, the players have the liberty to change the positions of their champions in the battle arena (this will only take a maximum of 30 seconds.
In all these rounds, you must ensure that you gather maximum points, which will help you to unlock more sophisticated characters and weapons. If you want to achieve success in this game, you must ensure that you remain persistent—the more you attack, the easier it'll be for you to win the match.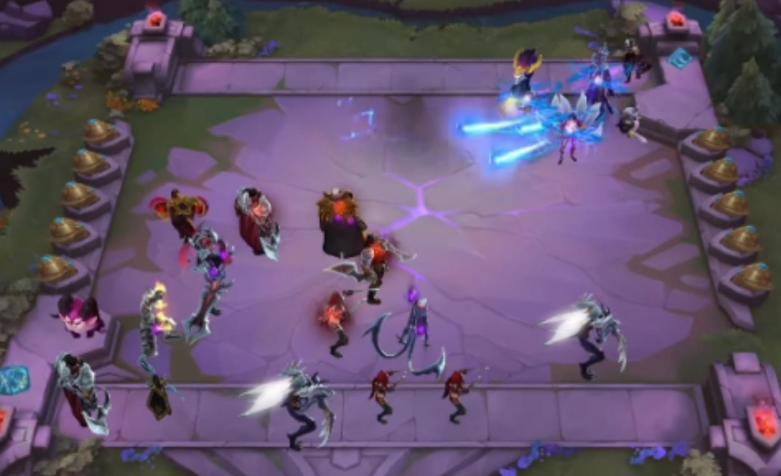 Classification of Teamfight Tactics and Awarding Criteria
This game has two different matchmaking games:
· Normal. This the gameplay that allows the players to form teams and fight against their rivals. If you want to succeed in this type, you must be strategic and work as a team!
· Ranked. This matchmaking type employs unique ranking systems that allow the player to compete against other players that possess similar abilities and traits. You must invoke crucial skills to win the matches and rank better, thus earning more awards.
Additionally, this game consists of nine divisions, including challenger, grandmaster, master, diamond, platinum, gold, silver, bronze, and iron. In this classification, the challenger is the highest-ranked division while the iron is the lowest one.
Whenever a player engages in the ranked matchmaking type, they will be enrolled for the League. Any loss will lead to loss of the League Points while a win will mean generous awards. The more points the player accumulates, the easier it'll be for them to be promoted to the next division.
Additionally, a player will be demoted if they lose while at 0 League Points. As such, you must always strive to achieve a minimum of 100 League Points to earn a promotion.
Advertisement
Proven Tips for Winning the Game
When players start the game, they'll all have a one-star. As such, you must aim at achieving a 3-star (highest star level) before your competitors. To achieve this, you must use your skills to destroy your opponents! Always ensure that you win all the challenges to collect the highest points possible.
When you get to the 3-star level, you'll have better stats including unique skills, superb health, and enhanced abilities. This way, you'll be sure that you can unlock better features, rise through the ranks, and become the champion of the gameplay.
However, you must always be careful never to underestimate your opponents. They also possess powerful weapons and unique strategies! As such, you must plan, strategize, and execute all your plans flawlessly if you're to win.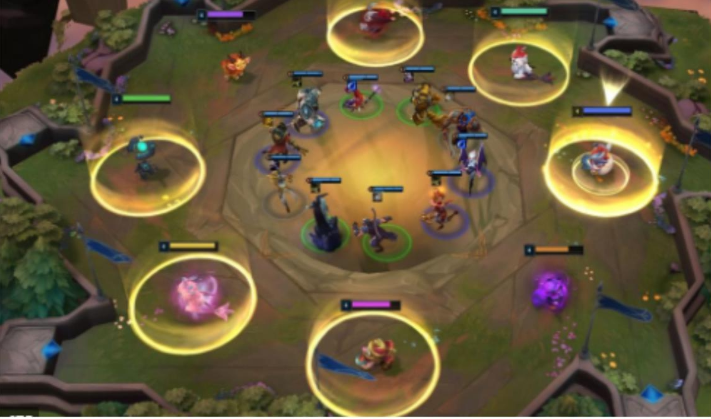 Teamfight Tactics Seasons
Riot Game releases regular updates meant to add new features to the gameplay. This way, the players can enjoy more improved graphics, sound systems, and other essential features of the game.
The game has the following seasons since its release:
· Season 1: This is the initial season that was released in June 2019. It lasted for approximately four months after which the producer released the next season.
· Season 2: Rise of the Elements is the second season of the game. It was released in November 2019 and lasted until March 2020. This game had a new roster of champions and four other elements, including inferno, wind, mountain, and ocean. These improvements made the game more appealing to game lovers and it was downloaded in large numbers.
· Season 3: This is also called the Galaxies Season since it consists of several galaxies. At the beginning of the game, the players are directed randomly to one of the galaxies. As
such, the player must play based on the rules and systems of that galaxy (each of the galaxies has special rules).
Where to Get TFT Mobile
If you want to enjoy this unique game, you can download it from the following reliable sources:
Android
iPhone
Downloading Teamfight Tactics is free. However, it incorporates optional in-app purchases.
Conclusion
If you enjoy battle games, you'll undoubtedly love this auto battler game. Download the latest version of Teamfight Tactics and enjoy its phenomenal graphics and engaging gameplay.